Bed Bug Exterminator Vaughan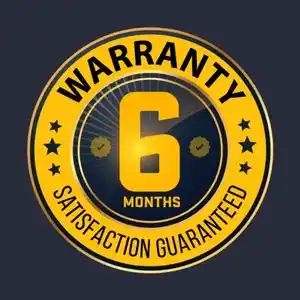 We Take Pride in Our Work and See Every Job Through. If Bed Bugs Return Within The Contractual Period, So will We.
If contractual pests return following service and within the guarantee and warranty period we will return at no additional cost. We work hard on keeping our customers free from bed bugs. We guarantee every service and provide extensive warranties to make sure bed bugs are gone and our customers are happy. Call us for bed control services in Vaughan.
Quality, hassle-free, and guaranteed bed bug control services in Vaughan done by experienced fully trained licensed & insured exterminators. We do a full and thorough inspection, assessment, and complete and extensive extermination designed to destroy all bed bugs in the property. We utilize low mammalian toxicity commercial-grade pesticides and heat treatments in areas of highest activities for long lasting results. Baseboard sprays and crack & crevice treatments are applied as well. Bed bugs will perish by walking on treatment through residual effects and interrupt their life cycle. Bed bug infestations start by brought in Bed bugs will leave bites all over the body and leave without a trace. They come through infested furniture, clothes, and pieces of luggage from abroad. Professional intervention is necessary to stop them. Our work is backed up with an extended service 6-month warranty that will promise our return if bed bugs do for no additional cost. Call xxx-xxx-xxx.

CALL US TODAY AND OUR LICENSED AND TRAINED PROFESSIONALS WILL SOON BE AT YOUR DOORSTEP WITH A GUARANTEED SOLUTION.
To prepare our customers for our arrival, a detailed instruction sheet will be sent out. Customers are expected to prepare the house for easy navigation for the technician. Linens need to be removed and washed. Living spaces and bedrooms will need to be decluttered for unobstructed access. Clothes need to be washed and put in bags.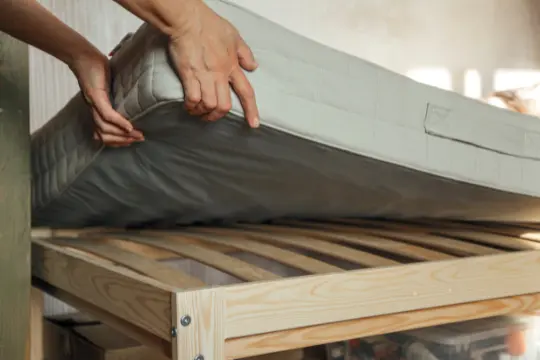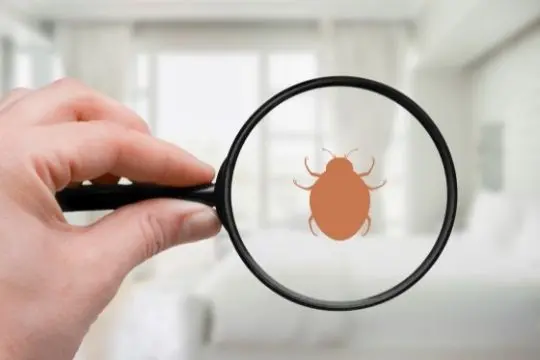 Technician will comb through the entire property to look for and identify for areas of highest activity and for hotspots. This will give the technician a complete picture of what exactly is going on and what steps to take nest to combat the infestation. Information is gathered, reviewed, and conveyed to the property owner to start on the extermination the very same days as the inspection.
A variety of pesticides and heat treatments are needed to take control of the infestation and to get rid of bed bugs once and for all. Technicians will use specific pesticides and treatments for a specific purpose. Exterminations are usually done in two visits. The second visit takes place 2-3 weeks after the initial visit. On the second visit, the technician will start with a full baseboard spray. A vacancy of all the occupants is needed for several hours as well during the treatment.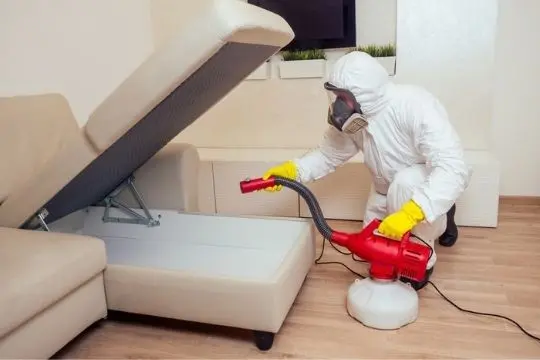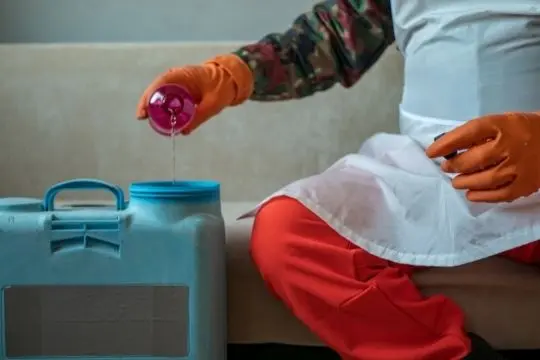 Pesticides come in different forms and a technician knows when to use which one. Liquid pesticides are used for spot treatments, dusts are used for electrical outlets and wall void, and lastly, aerosols are used for cracks and crevices. These treatments continuously affect and reach all bed bugs deep in their hiding spots.
Bed bugs are no match for hot temperatures. As such technicians operate steam treatments at a temperature that is guaranteed to destroy them. Primarily, steam is used against unhatched bed bug eggs who might be resistant to chemical treatments.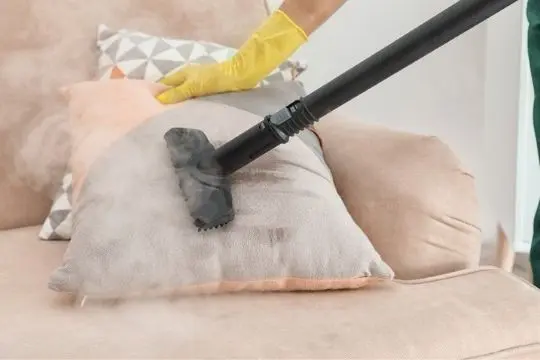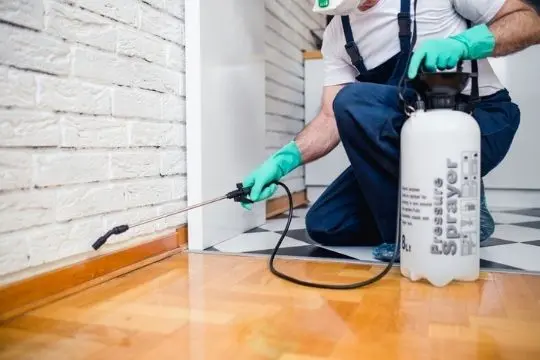 The final step is prevention, and this takes care and avoids another infestation. Homeowners need to stay vigilant and inspect outside items coming inside. Carpets, luggage, clothes, furniture can be infested. Infestations start because they are brought in. Do not let bed bugs in. Inspect items thoroughly and carefully to avoid reinfestation.
Smear marks on your bedding that your bed bug infestation is going on for a long while. They are usually black, brown, red and on your mattress. Bed bug bites are another indication. They are red bumps that look like mosquito bites often clustered, in a zigzag, or straight line. If any doubt, call xxx-xxx-xxx
Bed bugs are where people sleep, sit, relax, and rest. They can be in clothes, carpets, upholstery, in couches, in between the seams of your mattress, and even in your washing machine. Bed bugs infestations spread rapidly out of plain sight. Hire an exterminator to find them and to take care of it so they won't ever come back.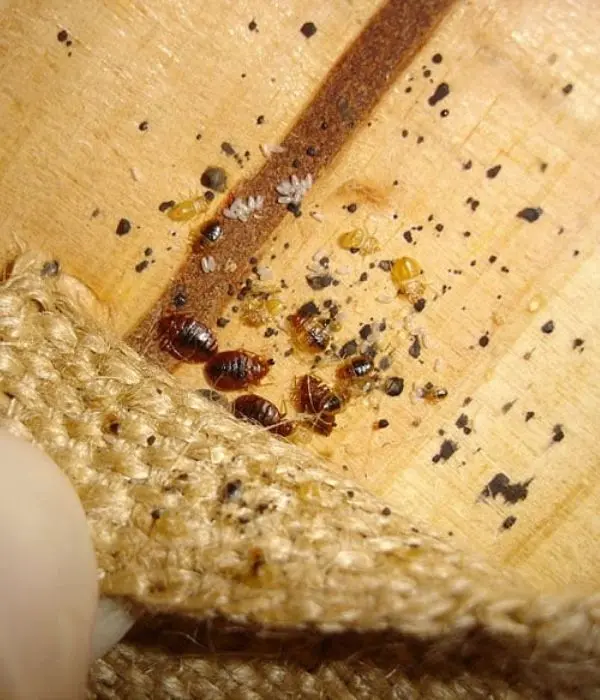 Because we have professionals that stop infestations daily. Fully trained licensed & insured professionals take control of the infestation no matter the severity with specialized pesticides and treatments to make sure they never come back and stay gone. Our work is covered with an extensive 6-month service warranty. If they dare to come back, so will we without hesitation and additional cost. Need results? Hire us.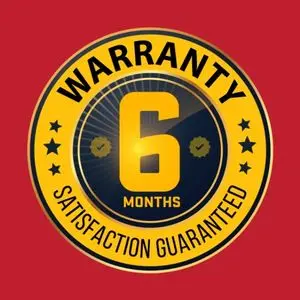 Professional Bed Bug Control in Vaughan
Our pesticidal applications and steam treatment combinations are a fool-proof way to get rid of bed bugs wherever they are. We are a team of enthusiastic, fully licensed exterminators that are ready to declare your property bed-bug free like we did for the thousand others and continue to do so!
We are equipped and trained to handle any type of infestation no matter the scale or severity. Call us at xxx-xxx-xxx and see how we can help you.
Call us For Free Estimatie