Bed Bug Exterminator Brampton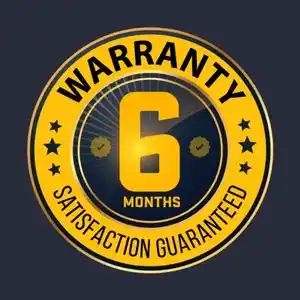 We Take Pride in Our Work and See Every Job Through. If Bed Bugs Return Within The Contractual Period, So will We.
If contractual pests return following service and within the guarantee and warranty period we will return at no additional cost. We work hard on keeping our customers free from bed bugs. We guarantee every service and provide extensive warranties to make sure bed bugs are gone and our customers are happy. Call us for bed control services in Brampton.
Highly effective, reliable, guaranteed bed bug extermination in Brampton performed by skilled, fully licensed, and insured pest control experts. We use a heat and chemical treatments to destroy bed bugs completely using proven and efficient techniques! Bed bugs are notoriously stubborn parasitic insects that feed on humans for blood. They are brought in with luggage, old furniture, and clothes. They are often in places where people sleep, rest, and relax Technicians provide thorough inspections to seek out hotspots and peak activity, assessments, and highly effective bed bug extermination treatments throughout the entire interior of the property. Ensured to reach every nook and cranny with our crack and crevice treatment, baseboard sprays, and steam treatments where residual affects target present and newly hatched bed bugs. All work done is covered with a 6-month service warranty. If they dare to come back, we will too for no additional fee. Call us at xxx-xxx-xxx

CALL US TODAY AND OUR LICENSED AND TRAINED PROFESSIONALS WILL SOON BE AT YOUR DOORSTEP WITH A GUARANTEED SOLUTION.
Preparation is crucial for an effective extermination. As such customers are required to make sure that technicians and treatments can reach places where they need to be and not be blocked. Linens from the bed needs to be stowed away and washed, clothes put in plastic bags, and rooms decluttered. A detailed set of instructions will be sent to property owners. Preparation needs to be done before technicians arrive for extermination. Additionally, property owners are required to vacate the premises for a couple of hours during extermination.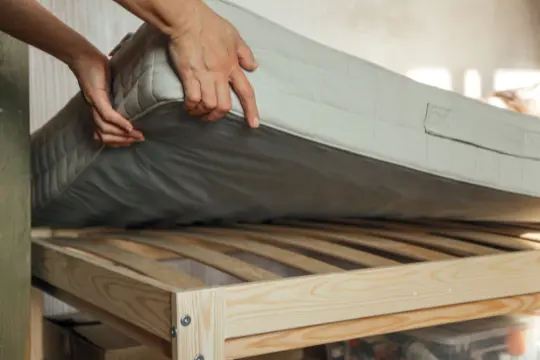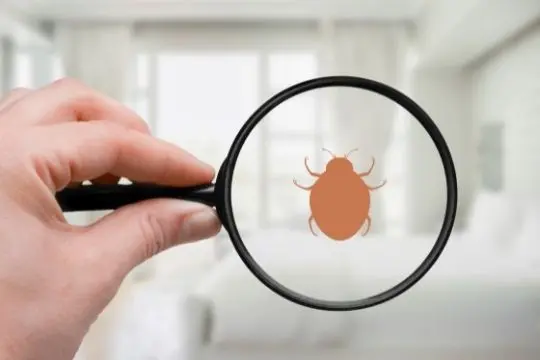 To get a complete picture of the severity, scale, and understanding of the bed bug infestation, technicians will conduct an interior inspection to detect, locate, and identify hot spots and levels of highest activity. They will search the property thoroughly and comb through each room individually to look for signs, traces, and indications. Technicians have everything at hand to perform the inspection. Once the inspection is complete, technicians will report their findings, prepare a plan-of-action for effective countermeasures, and move on to extermination on the same day.
Bed bugs are stubborn pests and need multiple treatments to exterminate them. We use a combination of chemical and heat treatments. Potent pesticides will be deployed in conjunction with highly effective steam treatments. Bed bug extermination mostly requires two separate visits. The 2nd visit will take place 2-3 weeks after the 1st one. This is to ensure that hidden bed bugs were targeted during the first visit. Once assessed and confirmed, a thorough baseboard spray will be performed. Residual affects will take care of the bed bugs continuously and will also target new hatched bed bugs.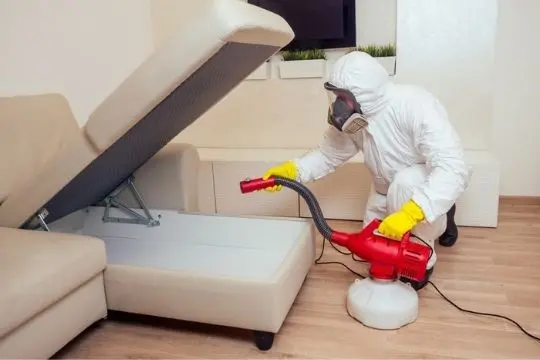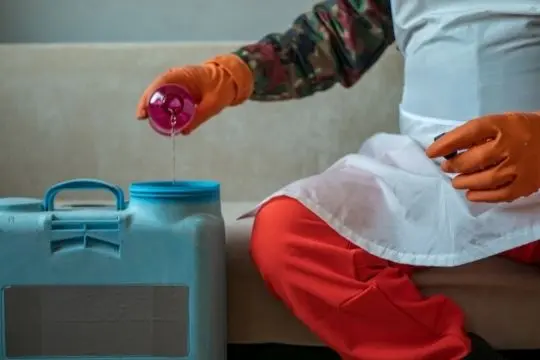 Pesticides come is various forms and we use each one accordingly for maximum yield. They come in dusts for wall voids and electrical outlets, liquids for specific spots, and aerosol for cracks and crevices. Each pesticide is designed to reach deep into bed bug territory and to destroy them on contact. New bed bugs from hatched from eggs will also be destroyed through residual affects of these pesticides.
Bed bugs cannot survive heat. We primarily use effective steam treatment at temperatures bed bug eggs cannot escape from accordingly to reach places for maximum efficiency. Furthermore, steam treatments target bed bug nests in upholstery, mattresses, and bedding. It is warranted to destroy bed bugs and eggs.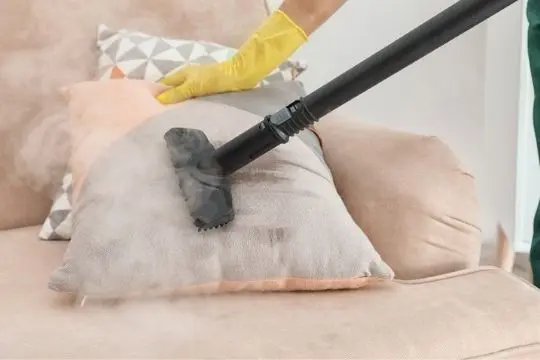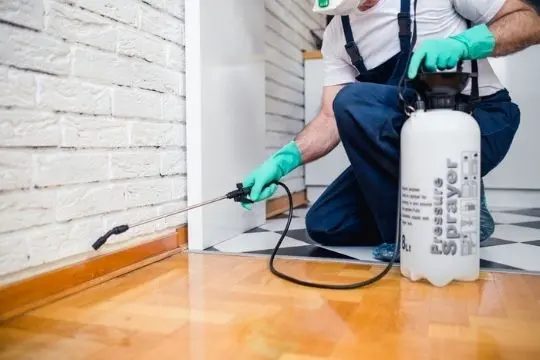 Prevention guarantees that bed bugs stay away. Bed bug infestations are often started by bringing in items from outside. Second—hand furniture, clothing, luggage from a trip abroad can carry in bed bugs and have consequences nobody can be prepared for. These things and more should be thoroughly inspected on a flat and clear surface. We also offer mattress covers against bed bugs for extra security to trap them.
Bed bug bites are often the first sign of an active bed bug infestation and might point to a severe one. Bed bugs bites look bumps, blister, or mosquito bites and are painful. They can appear clustered, at random, in a zigzag pattern on uncovered parts of the body. Smear marks are also a sign. They can be black, brown, red, or a mix. They are often found on your bedding. Seeing bed bugs themselves is rare since they are extremely small. For further assistance, call xxx-xxx-xxx
Bed bugs like to be close to human since they feed on them for blood. They are often found in places such as luggage, furniture, clothing, bedding, couches, and even in carpets. Bed bugs often nestle in secluded and dark places and strike at night. We offer a comprehensive inspection to seek them out effectively for you and offer viable solutions for extermination.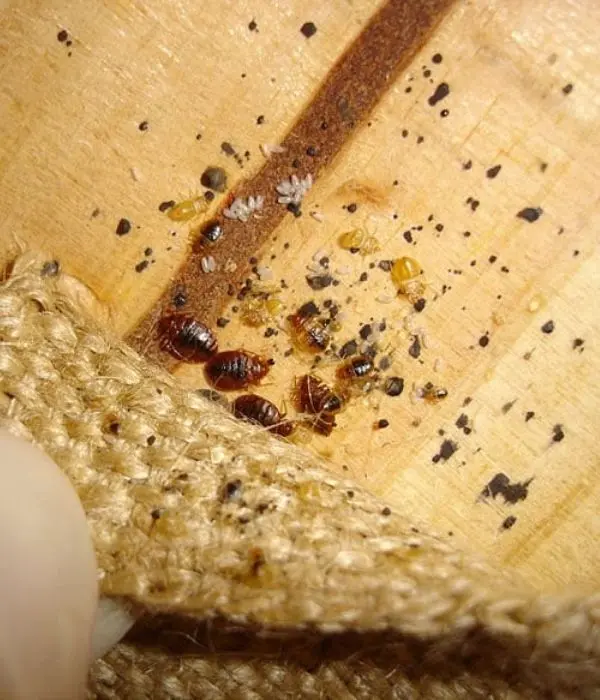 It's guaranteed to work. We have fully licensed and insured professionals using a robust treatment process that consists of detailed inspections, assessments, and chemical & steam treatments to get rid of them once and for all. Our treatments are all backed with a 6-month extended warranty. We come back if they ever do. No additional cost.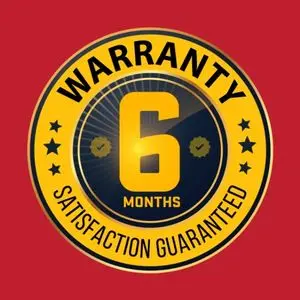 Professional Bed Bug Control in Brampton
Fully licensed and insured pest control technicians will get rid of bed bugs by following a robust bed bug extermination process. We conduct thorough inspections, assess infestations, and deploy a combination of effective chemical and heat treatments designed to destroy bed bugs throughout the entire property. All our work is warranted with a 6-month service warranty that prompts our return if they ever do. Call us for our service: xxx-xxx-xxx
Call us For Free Estimatie