Bed Bug Exterminator Peterborough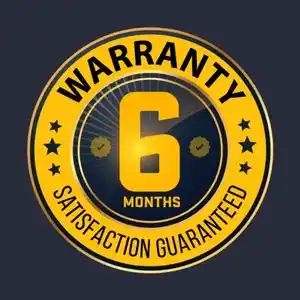 We Take Pride in Our Work and See Every Job Through. If Bed Bugs Return Within The Contractual Period, So will We.
If contractual pests return following service and within the guarantee and warranty period we will return at no additional cost. We work hard on keeping our customers free from bed bugs. We guarantee every service and provide extensive warranties to make sure bed bugs are gone and our customers are happy. Call us for bed control services in Peterborough.
Bed Bug Control Peterborough
We offer affordable, unmatched, and highly accessible bed bug control services to Peterborough. All done by a seasoned crew of fully licensed & insured exterminators. Our bed bug control solutions consist of potent pesticides and effective heat treatments in areas of high activity and hotspots that destroy bed bugs everywhere by using our multi-step approach that include thorough inspections and careful assessments for a tailored extermination process. Residual effects ensure that bed bugs who walk on it perish as well. We do a full baseboard spray and crack and crevice application. This gives no room for repopulation whatsoever. Bed bugs are parasitic insects that feed on people for their blood meal. They leave bites that look like mosquito bites. Bed bugs infestations are often started by bringing them in on clothes, furniture, carpets, and more. Bed bugs are resilient that need professional intervention, so they won't come back ever again. We offer a comprehensive service 6-month warranty on the work we do. Call xxx-xxx-xxx

CALL US TODAY AND OUR LICENSED AND TRAINED PROFESSIONALS WILL SOON BE AT YOUR DOORSTEP WITH A GUARANTEED SOLUTION.
Customers will receive a detailed prep sheet before exterminators come for treatment. For customers we require that they remove and wash linens from their beds and declutter rooms and living spaces for easy access to our technicians. Clothes will also need to be washed and put in bags.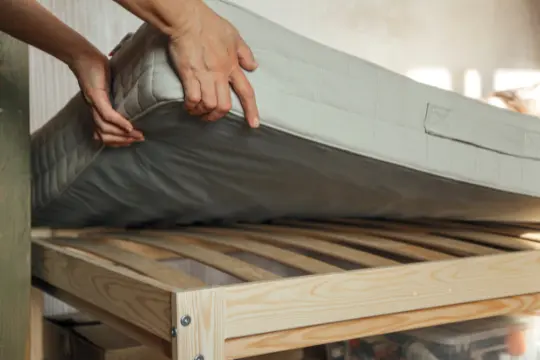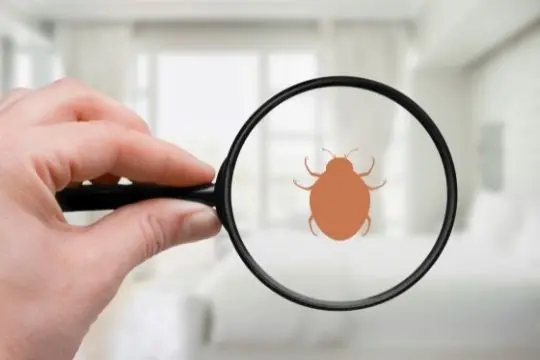 Inspection is the first thing that happens when technicians arrive on location. They need to conduct a full interior inspection to get a proper understanding of the bed bug infestation. They will go through living spaces and bedrooms to look for the high levels of activities and hot spots. This allows them to create a tailored plan-of-action that suits the needs of the property. Once done, information will be reviewed and conveyed to the property owner for extermination on the very same day as the inspection.
We utilize a combination of various treatment to target bed bugs effectively. We use pesticides in various forms in conjunction with heat treatments to make the extermination process seamless and infallible. Our extermination process is broken down in two visits. The 2nd visit happens 2-3 weeks after the first one. We return and continue with a full baseboard spray on the second visit. Occupants will need to leave for a couple of hours during treatment.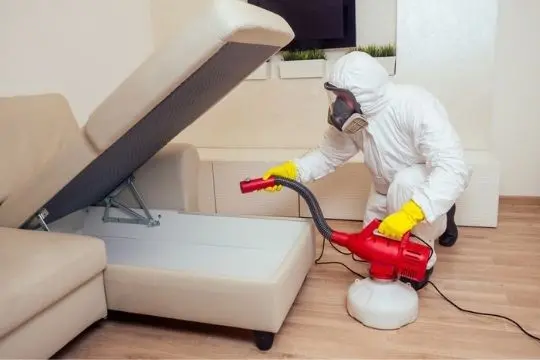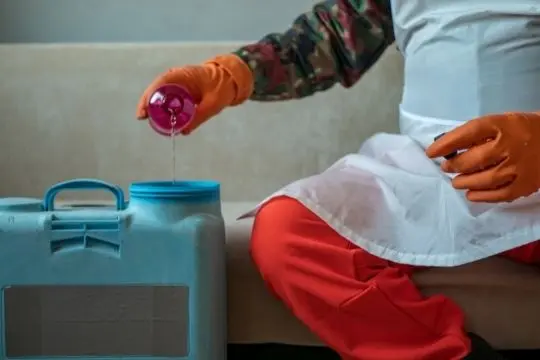 We use our pesticides in 3 forms. Dusts, liquids, and aerosols. Aerosol pesticides for cracks and crevices, liquids for spot treatment, and dusts for electrical outlets and wall voids. Our technicians know when to use each pesticide for the best results.
Bed bugs cannot withstand extreme high temperatures. Our technicians make sure that our steam treatments function at temperatures that bed bugs cannot survive. We primarily use steam to destroy unhatched bed bug eggs since they may be resistant to chemical pesticides.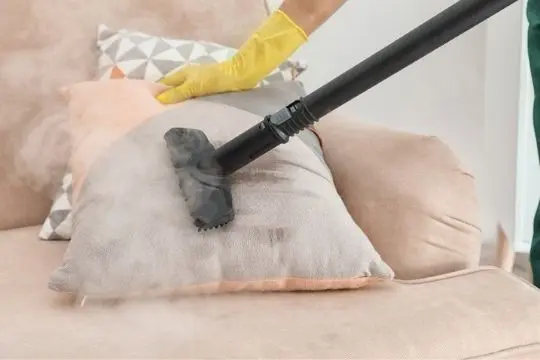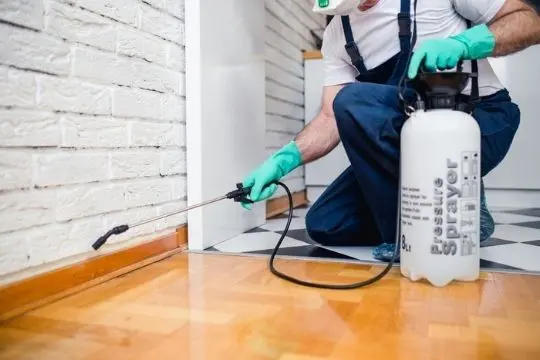 The final step of the extermination is to take heed and take preventive action so that an infestation cannot happen again. Check luggage, inspect furniture, and make sure thrifted clothes are not infested with bed bugs. Preventions stops reinfestation.
Bed bug signs are difficult to confirm for the average person. Bed bug bites are one of the signs that point to an active infestation. They can be clustered, in a zigzag pattern, or a straight line. Streaks or smear marks are also a sign. These are crushed eggs and bedbugs. A licensed professional can help you to get clarification.
Bed bug infestations happen over time and are not immediately visible. Bed bugs hide and make nests where you sleep, relax, or rest. They are in mattresses, couches, carpets, and even in your clothes. They need quick and easy access to you for their blood meal. A licensed exterminator has the expertise to find them for you and exterminate them. Call xxx-xxx-xxx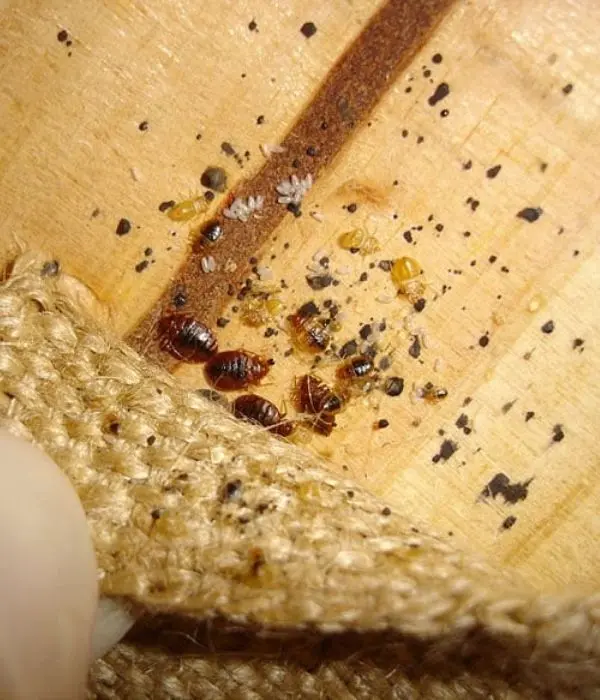 Because our technicians are thoroughly trained, licensed, and insured to handle the toughest infestations. We have the pesticides and thermal treatments to guarantee a full and complete extermination with viable solutions that leaves no bed bug unscathed.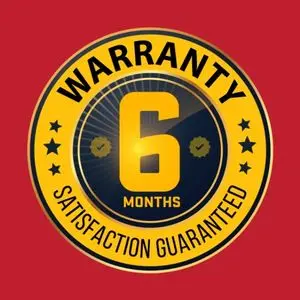 Professional Bed Bug Control in Peterborough
We can put an end to severe and returning bed bug infestations together with our qualified and unmatched crew of licensed exterminators. We have access to potent insecticides and heat treatments that will account for every bed bug. Hire us, and bed bugs are history. Our work is backed with a 6-month service warranty, if they come back, so will we for no additional charge. Need us? Hire us xxx-xxx-xxx
Call us For Free Estimatie