Bed Bug Exterminator Burlington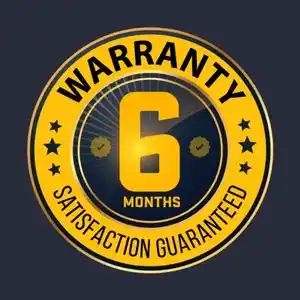 We Take Pride in Our Work and See Every Job Through. If Bed Bugs Return Within The Contractual Period, So will We.
If contractual pests return following service and within the guarantee and warranty period we will return at no additional cost. We work hard on keeping our customers free from bed bugs. We guarantee every service and provide extensive warranties to make sure bed bugs are gone and our customers are happy. Call us for bed control services in Burlington.
Bed Bug Control Burlington
We bring highly effective, accessible, top-quality bed bug control extermination solutions to Burlington. We use a robust and efficient bed control process performed by our fully licensed, insured, and equipped crew to give you the results you need to live a bed bug-free life. We use a combination of potent commercial-grade insecticides and heat treatments to target bed bugs at any stage of their life cycle. Residual effects of these treatments will continuously work to rid new and present bed bugs. We thoroughly inspect, assess, and combat the infestation so that each nook and cranny is reached through our crack and crevice treatments and baseboard sprays. Bed bugs are pesky pests that strike at night and leave painful spots. They are brought in with furniture, clothing, luggage and more. All our work is covered under a 6-month comprehensive service warranty. If bed bugs return, so will we for no additional charge. Call us now to get started xxx-xxx-xxx

CALL US TODAY AND OUR LICENSED AND TRAINED PROFESSIONALS WILL SOON BE AT YOUR DOORSTEP WITH A GUARANTEED SOLUTION.
Before any treatment, we require our customer to declutter and clean any living space and room to ensure an effective extermination. Technicians need to move without any obstruction and pesticides need to reach places for maximum yield. Linens need to be stowed away and washed. Living spaces and bedrooms needs to be decluttered. Detailed instructions will be sent prior to treatment. A vacancy of a few hours is also required.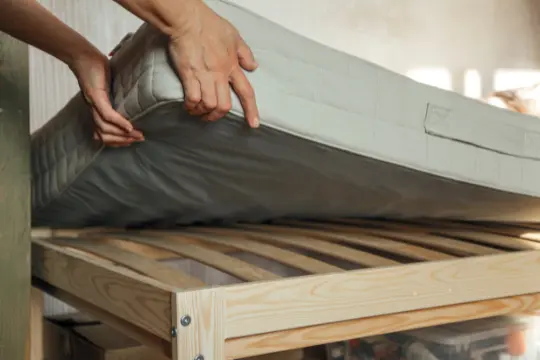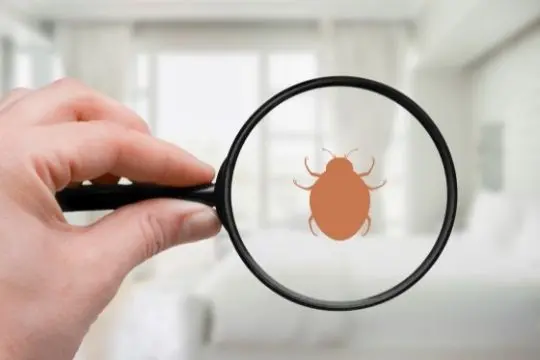 To start the bed bug control process, the technician will conduct a thorough inspection of the premises. Hot spots and peak activities will be searched in bedrooms, living spaces, and additional rooms. The technician will have a complete understanding of the scope, scale, and severity of the infestation. Bed bugs are nestled at various locations at different life stages. Once the infestation and situation are assessed, the technician will then compile the findings, convey the information, and prepare for extermination using a custom plan of action with the appropriate treatments.
Technicians use a variety of treatments to make sure bed bugs are targeted and cannot reinfest. We provide unique treatment solutions for every case we are working on based on our extensive inspection. Bed bugs are resilient insects that need multiple treatments. Our process requires 2 visits at most. The 2nd visit will happen 2-3 weeks after the first visit. This is to ensure hidden bed bugs are destroyed. Once the infestation is reviewed, the second treatment phase can commence.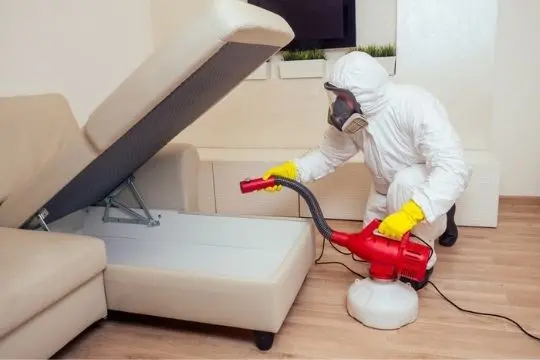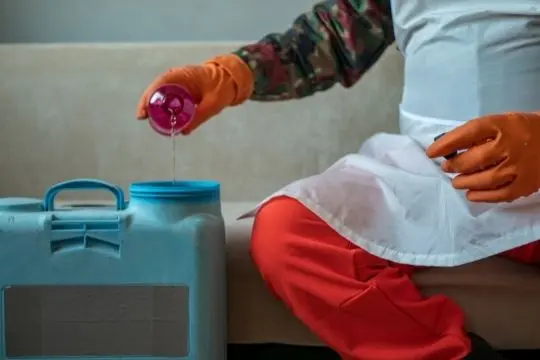 Pesticides exist in different forms and each kind should be used for a specific area or situation. Our technicians know when and where is appropriate. Pesticides are in Aerosol form for cracks and crevices, liquid form for specific spots, and dust in electrical outlets and wall voids. Our technicians leave no stone unturned.
Bed bugs will perish in exposure to high temperatures. We mainly target unhatched eggs with steam as because they can be resistant to chemical treatments. Apart from being very safe, they are highly effective to reach places where bed bugs nest and breed.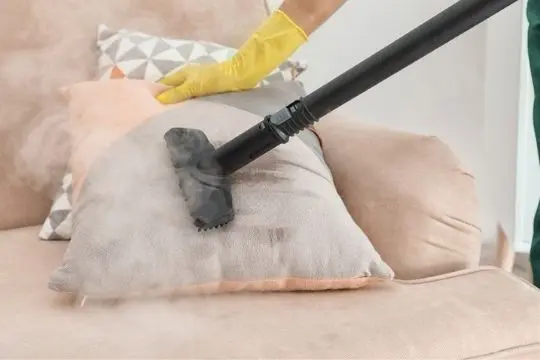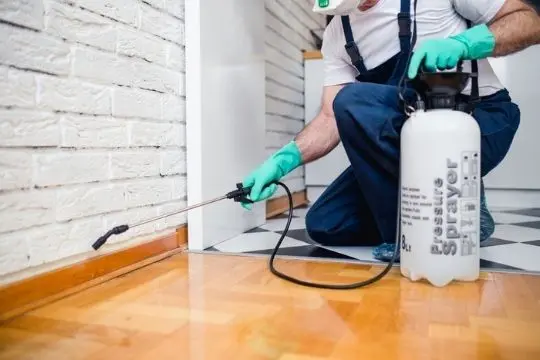 Prevention minimizes the chances for reinfestation greatly. Bed bug infestations often start out by bringing something from the outside in. These can be infested furniture, clothes, carpets, and luggage from a trip. Thorough self-inspection is needed to make sure bed bugs stay out. We also offer bed bug covers designed to stop bed bugs from repopulating.
Bed bugs are difficult to see with the naked eye. Signs can help you to identify an ongoing infestation. If you have painful bites, blisters, or bumps that resemble mosquito bites grouped together, in a zigzag, or straight line, you might have bed bugs. If you notice red, brown, black streaks on your bedding that may indicate to a bed bug infestation as well.
Bed bugs often nest in places where people sleep, relax, and spend lots of time. In most cases this is in the bedroom between the seams of mattresses or in the living room in the couch or carpets. Bed bug infestation usually start when they are brought in. This can be luggage, clothing, carpets, pieces of furniture, and much more. Professional technicians can find out where and offer solutions. Call xxx-xxx-xxx.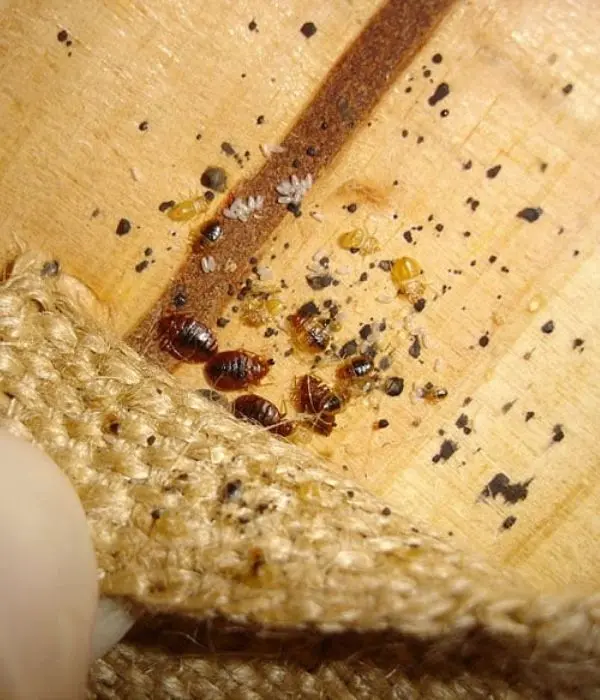 Because our treatments work repeatedly. We have visited countless homes and rid bed bug infestations all throughout Burlington. We have a robust bed bug control process that involves a careful inspection, assessment, and high-quality extermination where no bed bug new or present leaves unscathed. This is all performed by trained and fully insured & licensed pest control technicians. Want to get rid of bed bugs? Hire us!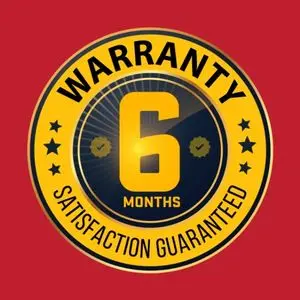 Professional Bed Bug Control in Burlington
Highly effective pesticidal treatment in conjunction with steam treatments guarantees a complete and full bed bug extermination all performed by highly skilled, trained, licensed, and insured technicians at great prices! All our work is warranted with a 6-month service warranty. We vow to come back if bed bugs ever do for no additional fee.
Call us For Free Estimatie